GCSE AND A-LEVEL
AT AN ISLAMIC-ENVIRONMENT BOYS SIXTH FORM
Introduction
Jamia is a secondary school and sixth form (established in February 2000). Our teachers hold excellent qualifications and years of experience to teach the students National Curriculum subjects including English, Maths, Science, ICT, Arabic, Religious Studies and Art.
At Jamia we ensure that the fundamental British values are taught and prepare children for life in modern Britain.
During the morning, students either study the memorisation of the Noble Qur'an or they engage in scholarly studies. In the afternoon, all students return to the study of national curriculum subjects.
We want all young Muslims who study at Jamia to have the self-esteem and confidence to play a positive and inclusive role in their communities.
See Latest Ofsted Report – https://reports.ofsted.gov.uk/provider/27/134571
See Latest School Performance Tables – http://jamia.bham.sch.uk/wp-content/uploads/2021/11/School-Performance-Tables-2021.pdf 
 Joint Statement By –
Mr. Rezaul Haque
Proprietor and Founder
Mr. Monzoor Hussain
Headteacher 
GCSE RESULT 2017-2020
Jamia Islamia Birmingham's outstanding Alim, GCSE results 2017-2020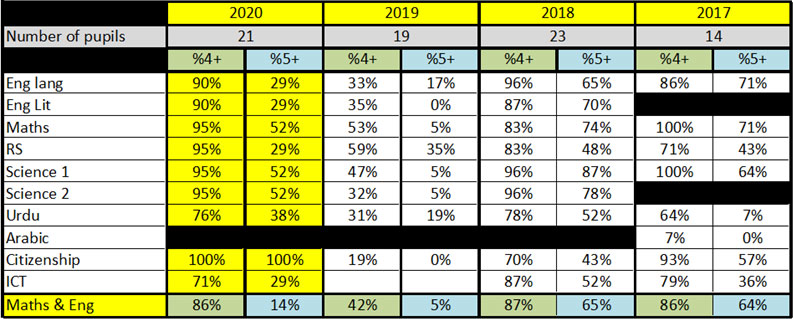 "Spiritual, moral, social and cultural development is well established in the school. Students are taught respect and tolerance for all, and they have a very good understanding of how this impacts on their lives in school and the wider community. They have a real appreciation of modern British values and can speak with confidence about such aspects as democracy and law and order. Thus, students are well prepared for life in modern Britain."

Fallows Road, Sparkbrook, Birmingham, B11 1PL
T: 0121 772 6400
M: 07828 485 673